The world leader in travel innovation
State of the art application to

help your business

step into the digital world.

Deployed in

16 markets globally.

Lack of presence online?

Have our team create the perfect

B2C site

for your agency.

Vast B2B

back-office

allows you to see all aspects of your business.

Join

thousands of well-known agencies

around the globe.

Be part of the revolution.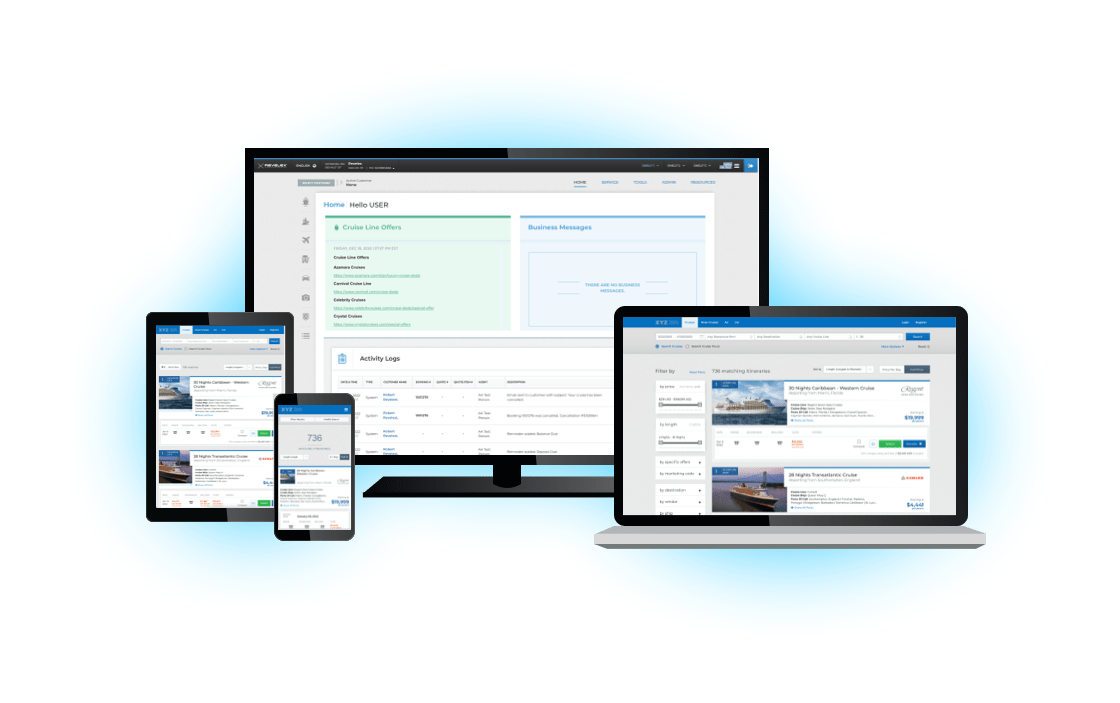 Online travel agency
Transform
your business
Cruise, River Cruise, Cruise Tour, Hotel, Air, Car, Travel Insurance,Packaging, Guided Vacations and Activities.
Get Connected to a platform that provides access to the key players in the industry.
Sell away. Sell your products individually or bundle them up using our packaging product.
Learn about Revelex products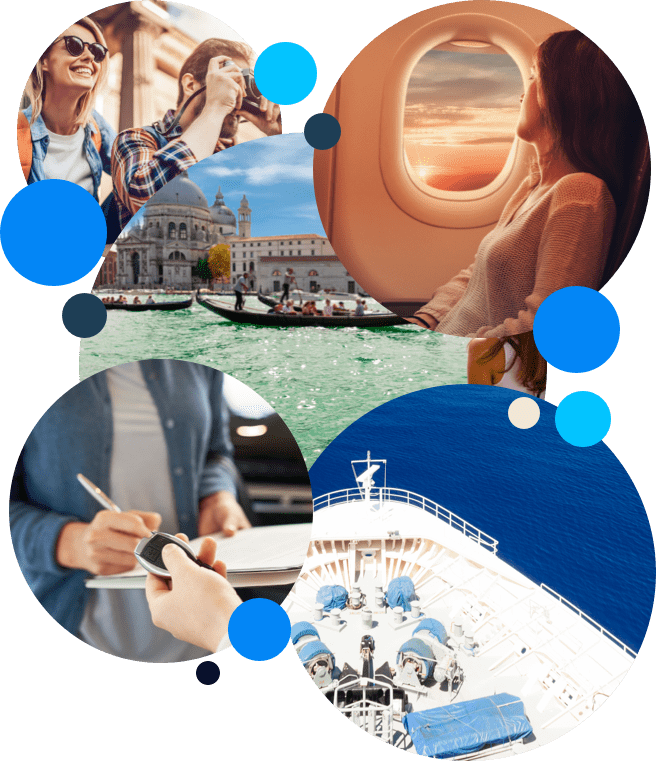 Latest news and articles
Crypto to Travel
Apr 1, 2022
Travel itself has changed immensely over the last few years due to the COVID-19 pandemic and technology has impacted the market majorly. Everything is now digital to avoid close contact which has created more efficiency technologically across the board. Revelex Corporation is a part of that movement as they are ahead of the curve in every way possible. The team at Revelex continues to remain educated on all tech trends, and solutions to create a more applicable process for consumers. They've seen major shifts in how everything from boarding passes to flight information has been presented digitally. Revelex is now seeing that consumers can purchase travel through crypto before their journey even begins. This step occurs before the trip begins, this is the booking process that is crucial to get right in order to confirm the purchase.

This advancement has allowed for more revenue to be generated across the globe and greatly assists the industry overall. According to a 2021 research study by MBO Partners, 15.5 million American workers described themselves as digital nomads, a 112% increase from 2019. This term has become wildly popular within the last two years as remote technology has skyrocketed globally. This simplifies the conclusion that remote work has truly become the ultimate "norm". Many professionals in different industries now have the time and space to travel due to having their computers at hand. This is why Revelex is ready to translate these technologies into your agency while providing the education for the professionals within your business to understand these frequencies.

Transitioning into a virtual society, consumers are ready to purchase travel arrangements in a way that has not been done before. Cruise to Crypto and Travel to Crypto are at the palm of our hands as this trending currency is taking the world by storm. This alternative payment method is creating buzz and excitement as all industries are advancing together in allowing for this to occur. Could you imagine purchasing a flight online with CryptoCurrency? Or booking a cruise to the Caribbean with CryptoCurrency? Both could be possible and easily accessible for consumers to do at their leisure. Revelex has the right tech and the solutions to bring to your agency.

As technology is, travel should be accessible to everyone which includes different payment avenues in order to do so. In order to remain modern and up to speed with everything current, agencies need to have updated and innovative technology to keep up. Revelex is proud to be a part of the excitement in understanding the true fulfillment and advancement in technology that purchasing with CryptoCurrency does for consumers. 2022 has been an innovative year in technology and CryptoCurrency is changing daily, and more companies are starting to apply this form of payment to their business model. This exciting and innovative movement is elevating the way we think about technology and the world around us. Creating more attractive technology to keep up with the evolving world is key in any agency environment. Schedule a demo with Revelex and take your business into the technology of tomorrow, today.
Check more news and articles
Global cruise api
Live Connectivity and Content
World wide Inventory. Over 95% of Global Cruise Capacity at your fingertips.
Have it your way. Control all aspects of the booking process.
An Endless Ocean. Take advantage of the data.
LEARN ABOUT REVELEX CRUISE API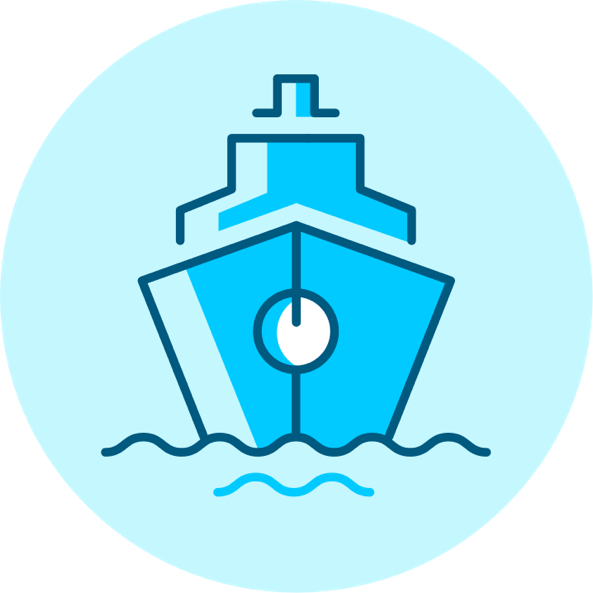 Our numbers
Over two decades leading our network to success